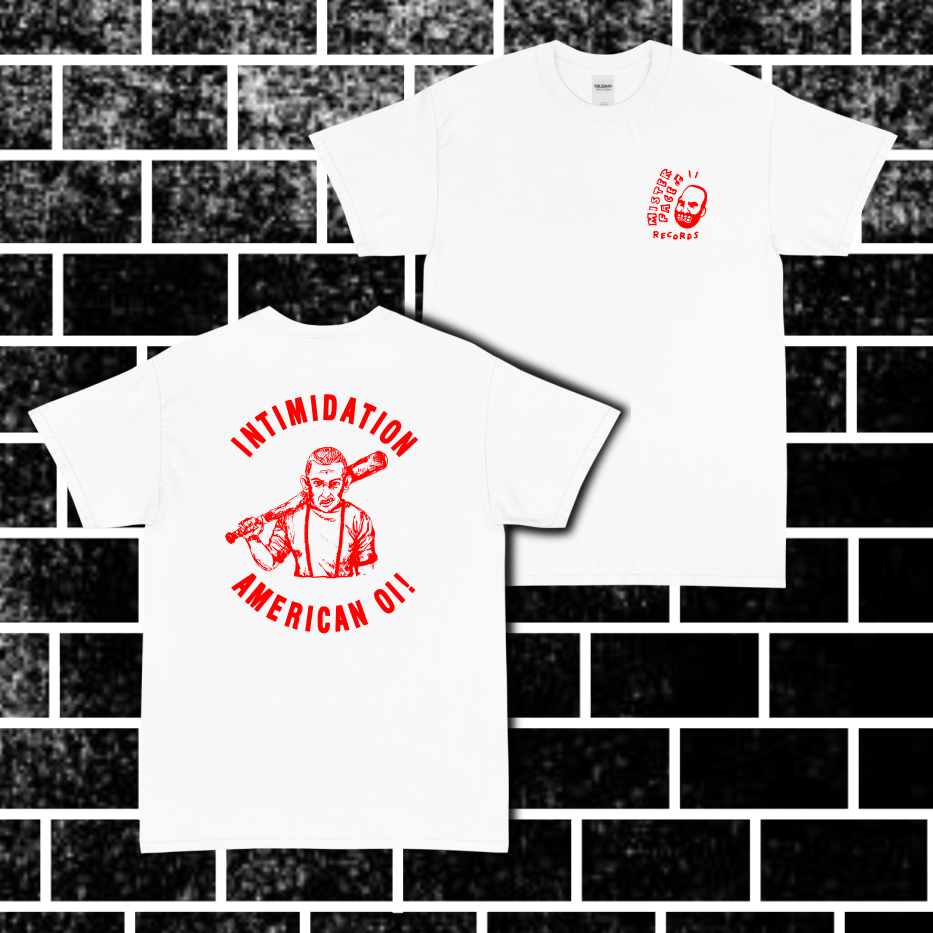 Leftover tees from our friends in Intimidation. Screen printed on 100% cotton Gildan tees. All tees come with an Intimidation 1" pin.
Limited quantities available in sizes M and XL. Black print on white, or red print on white available depending on size.
Customers outside of the US and Canada, please email albert.defense@gmail.com for shipping info.