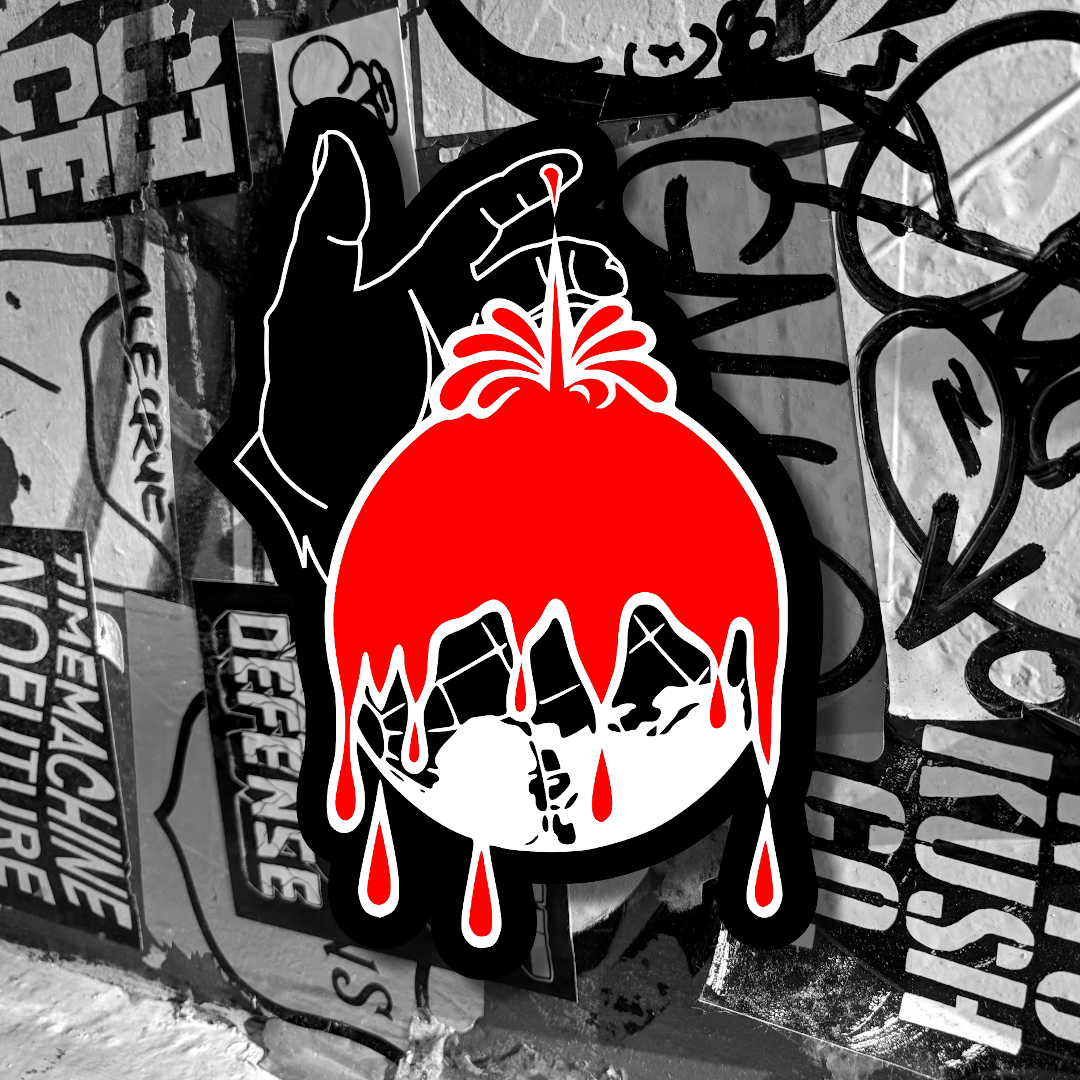 *Available 6/18, 1PM EST*
The black hand represents a blood oath, the code of silence between fellow criminals. For those living in places where the right to bear arms has been violated, this code is essential. For those who haven't been touched by this reality yet, this code is smart to adopt.
High quality 2.14" x 3" die-cut vinyl sticker. Laminated with a UV protective matte for outdoor use. Perfect for ammo cans, Pelican cases, car windows, or water bottles.
All sticker orders are sent USPS Letter Mail without tracking. This is done so we can offer free shipping to customers. Orders typically arrive in 1-2 weeks, but in some cases can take up to a month. If you anticipate this being a problem, please do not order slaps.
*International customers (other than Canada), please reach out to us via Instagram DM, or email (albert.defense@gmail.com) for availability and shipping costs to your location.